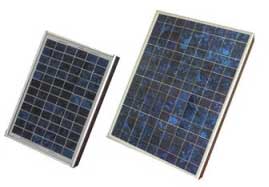 Yingli Solar Panels
Yingli is a leading vertically-integrated photovoltaic product manufacturer that makes high-efficiency polycrystalline silicon ingots, wafers, PV cells, PV modules and PV systems. UL Listed. ISO, CE, TUV, IEC certifications. 25-year warranty.
Yingli solar panels are produced by the Yingli Company, which is based in Baoding, China. Yingli has pursued a vertical integration strategy, enabling them to control all facets of their production cycle. They have an estimated 600 megawatts of production capability to date, and are still expanding. They have pursued a vertical integration strategy for several reasons.
The two primary reasons that Yingli has cited as the motivations for vertically integrating their solar panel production are cost and quality. Because they oversee everything from the mining of polysilicon to the construction of photovoltaic arrays, they can keep their costs down. They also have ultimate accountability over the quality of every stage of product production, ensuring that they can maintain high standards at every stop along the journey from ore to power production.
Yingli currently produces single junction crystalline silicon cells in fairly standardized wattages. These arrays are installable for residential, commercial, and industrial applications, and the systems can be tailored to meet nearly any customer's needs. With an accumulated power production of more than 1 GW of power by their brand, you can rest assured that they have the experience and expertise necessary for your solar project as well.